COMMITMENT TO THOSE WHO SERVED
Founded by veterans, in support of our nation's warfighters, Intelligent Waves is consistently recognized for our veteran hiring practices and transition programs. We believe it is our obligation to provide opportunities and give back.
ADVANCING YOUR MISSION
We accept military training in place of civilian credentials and help you translate your military skills into a new career.
We provide professional development and the certifications you need to be successful and get the job done.
We partner with veteran-focused organizations that specialize in transition assistance to ensure you get the support you need every step of the way.
PROUDLY SUPPORTING
Intelligent Waves was founded on the belief and passion of serving our country. That belief is ingrained in who we are and is evident in our social impact programs that are focused on supporting our nation's veterans and our local communities. Through our partnerships, funding, volunteers, and campaigns, we are addressing the barriers faced by transitioning veterans and their families within our community.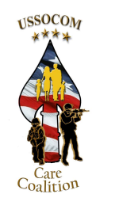 CONTACT US
ARE YOU READY TO #JOINTHEWAVE?